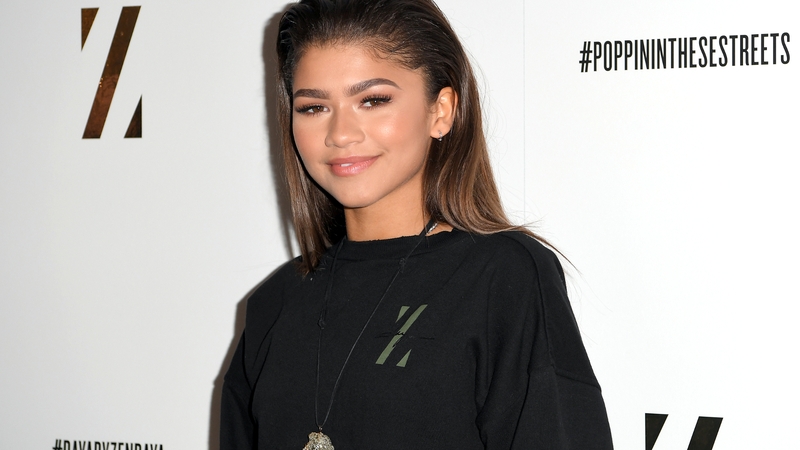 Zendaya just dropped her second collection for her fashion line Daya by Zendaya and it truly is clothing for everyone.
Not only is the line gender neutral but it includes a size range from XS to XXL and the pricing is affordable with pieces ranging between $18 and $54.
After launching her debut line in November 2016, the twenty-year-old actress paid attention to the response she was getting from very diverse groups of people who were wearing her clothes.
The Disney star decided to expand her line and created gender-neutral pieces to make sure her brand is "inclusive" of all individuals.
During an interview surrounding her new collection, Zendaya told People:
"I wanted everybody to feel like they could wear it. I want it to feel inclusive and gender neutral."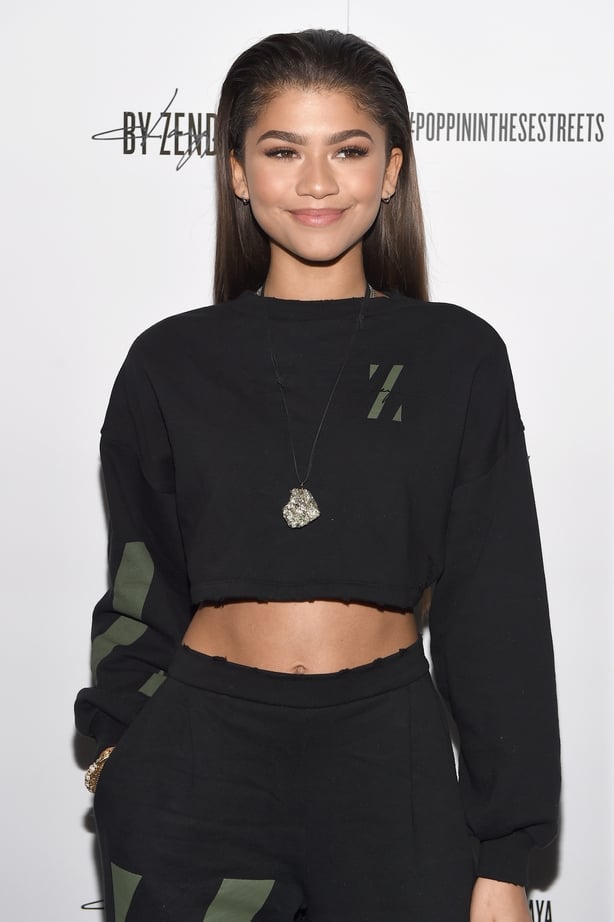 The young fashion icon also made sure that the style, fit and even the colours of her fashion pieces would compliment everyone who wore them. She told People:
"There was this one copper color that I was obsessed with because I felt it looked so beautiful on everybody's skin tones."
https://instagram.com/p/BSeeV83hp8j/embed/
She went on to explain that her brand is developing in the right way and is starting to truly reflect her intentions and concept for the clothing line:
"Everything I see for the brand is slowly starting to come true in the sense of how I wanted it to be very open."
"When it first started, I didn't really know what people were going to respond to. Seeing how diverse the groups of people that are wearing it are, how they choose to wear it, how old they are, I think that was really exciting for me.
"There was almost too many options the first time. The second time around, we just tightened it up and really made it feel like a collection," she told People.
https://instagram.com/p/BT75xIzhZnV/embed/
The new Daya collection features a variety of items from rompers and jumpsuits to dresses and skirts as well as shoes and jackets in creative cuts, trendy colours and cool materials such as denim, plush and vinyl.
Zendaya's fashion line is all about "dressing up and down" and doing whatever you want with it.
According to her, the wearer should decide how fancy or chill they want to look in their own unique combination of garments.
Her greatest fashion tip? The trendy actress told People:
"I'm a big believer in sweat pants being dressed up and dressed down."
"You can wear the sweat pants with the matching sweat top or t-shirt or you can wear it with one of the silk tops and wear heels with it.
"In one of my campaign shots, I did it with the denim jacket from my collection and made it more dressed up. You can make it work," she continued.
https://instagram.com/p/BSuITjJBxKM/embed/
According to Zendaya a must-have for everyone's closet is a slip dress, because there are numerous opportunities to go with it. You decide if you want to glam up or create an easygoing look with it.
She explained to People:
"I think I made so many in my collection because they look great on everyone, they're beautiful on different skin tones and they're easy to dress up and dress down. You can wear them with sneakers, you can wear them with heels and it's like a completely different look."
She rocked a copper slip dress herself a few weeks ago at the Kid's Choice Awards:
https://instagram.com/p/BRhlccyBDIP/embed/
If you're wondering where Zendaya gets her design inspiration from, the Spider-Man: Homecoming star revealed that she searches for people who have a unique style and aren't afraid to take risks when it comes to expressing themselves through fashion, on Instagram.
One of her biggest Insta inspirations is Erykah Badu. An American singer-songwriter, record producer, actress and activist has a mystic and super artsy looking Instagram feed rich in colours, topics and creative fashion accessories.
"Whether they're a celebrity or just a random person that I find on Instagram or Tumblr, I'm inspired by people who are dressing and doing things for themselves — those are the ones that I look up to," she told People.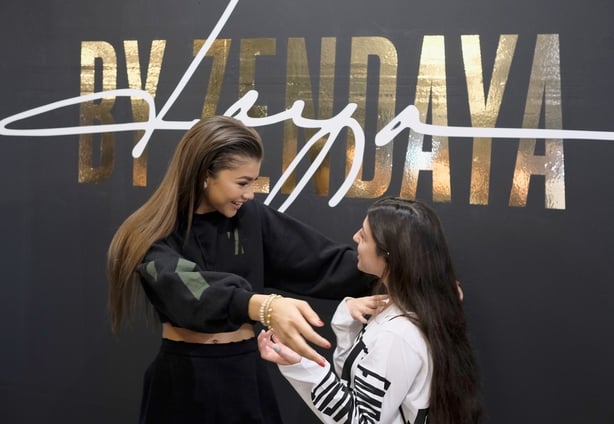 If you are, or plan to become, the proud owner of Zendaya's fashion pieces be sure to post a photo of yourself wearing them on Instagram with the hashtag #DayabyZendaya – chances are the singer will see the pic and leave a sweet comment for you.
In her People interview she admitted:
"I was just stalking people before getting on the phone," she admits. "I was looking up #DayabyZendaya and I liked everybody's pictures and commented. It's fun."
DEALMAN